Tek-CARE® NC300™II Nurse Call System
Tek-CARE® NC300™II Nurse Call System is designed for use by nursing homes, assisted living facilities, long-term care facilities, hospitals and medical centers, and provides all the latest features and functions required by today's health care professionals.
Tek-CARE® NC300™II is fully integrated with on-site UHF radio pocket pagers, and can page appropriate staff when a call comes in. Tek-CARE® NC300™II also provides quick contact with other nurses stations with its direct master-to-master communications.
Tek-CARE® NC300™II's color monitor displays patient call types in distinct colors for quick identification, and also shows nurse and aide locations. Rooms are identified both by architectural numbers and with labels of up to 16 characters to allow for useful descriptions, or even residents' names.
Or choose our direct-select master station with individual LED call indicators for each room. Programmable bed priorities customize the call response for each resident, while Staff Follower and Night Transfer functions allow for flexible staffing.
Add our Tek-MMARS®300 Management Monitoring And Reporting System to produce statistical reports, such as call response time and time spent in the room. React to an ever-changing environment and assign staff more efficiently by identifying where, when and how often calls are placed. Required paperwork can often be replaced with reports generated by the Tek-MMARS®300 System.
With the NC330SW Database Editing Utility (for Microsoft Windows®), you can open the station programming database file in a spreadsheet program (such as Microsoft® Excel) and edit each field. Edit the database file on the PC in your office or on a laptop at the job site, and then download the edited file to the nurse call system.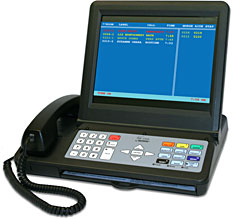 NC305LCD Master Station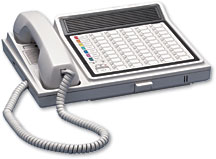 NC306 Direct-Select
Master Station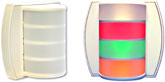 LI380LED, LI386LED
Corridor Dome/
Zone Light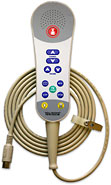 SF41ZDL
Pillow Speaker
with DIN plu

IR320B
Dual Patient Station
with DIN jacks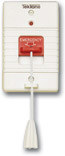 SF337C
Water Resistant
Bath Station


SF341B
Code Switc